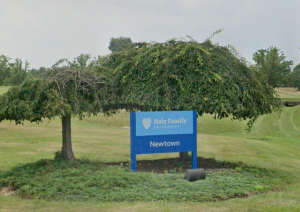 With worries over the COVID-19 outbreak, Bucks County Community College and local universities have announced their plans.
Below are details on the plans:
Bucks County Community College, all campuses
In the last two days, many colleges & universities in our region have made the decision to move from face-to-face classes to remote instruction, we have made the decision at Bucks to do the same.
For those students currently taking in-person and hybrid courses, classes will resume remotely beginning March 23. In some cases there may be a delay in the start of select courses for up to a week to allow the faculty time to prepare. Faculty will notify students of any and all changes by March 23.
Classes will continue remotely, meaning all coursework and communication will be done via electronic devices through April 30. Professors will be in touch with students as to what this means for their particular class. Students ➡️ please check your Bucks email and Canvas inbox for more information.

Current online classes will continue as planned, resuming March 23, and our online March modular courses will begin as scheduled on March 23.

If you are in a clinical course at a facility or in any course that meets at a non-Bucks site, your class will continue as usual, provided the site is open.

If you are a dual-enrollment student, whether you come to campus or take your course at one of our area high schools, your course will continue remotely. Your faculty member will be in touch with you.

Beginning March 23, students should only come to campus if necessary and with prior arrangements. Stop at Safety & Security if you are unsure where to go.

Athletics including practices are suspended.

All campus events are canceled through April 30.
Read the full announcement here: https://conta.cc/2TIcTSy
Cairn University, Langhorne Manor/Middletown
The University has determined that spring break will be extended for one week for on-campus students.

For students enrolled in online courses, instruction will continue as scheduled.

During the spring break extension week, and until further notice, Cairn faculty and staff will report for work. Faculty will be preparing alternate means of campus instruction. When instruction commences on March 23, it will be by remote delivery (online) only. This practice will continue until such a time as the University determines that students may return to campus and the affected classes can resume in person.

For students who are currently participating in internships for which they cannot live at home, the University will provide continued housing on a case-by-case basis.

For international students and other students who cannot return home, the University will provide continued housing.

Student Life will be providing additional information about other resident students' housing in the coming days.

Other impacts of this decision related to internships, research, and placements not addressed above will be considered by the appropriate school or department in consultation with the Office of the Provost.

Decisions on spring athletics continue to be under review by the University and NCAA. Additional information will be forthcoming.

Communication regarding international trips and other campus events will be available as decisions are made at cairn.edu/covid19.

Remote library services will not be interrupted as a result of these changes. The on-campus library will be open for Cairn University community members only over the next few weeks.

Our intention is to resume our life together on campus as soon as it is feasible and deemed appropriate.
Delaware Valley University, Doylestown Township/New Britain Borough
Spring Break for all students (including graduate and doctoral students) will be extended through Sunday, March 22, 2020.

However, please note if you are currently enrolled in a class that has been meeting remotely or online, you will not observe an extra week of Spring Break. These courses will be held during the week of March 16 as normally scheduled.

Undergraduate resident students, other than those previously approved to be on campus during Spring Break, should not return to campus during this extension.

Instructional plans beginning Monday, March 23, 2020

On March 11, faculty received a detailed communication including tools, resources and upcoming training for delivering instruction remotely from Dr. Rusiloski, VP for Academic Affairs and Dean of the Faculty. Starting the week of March 16, faculty will receive training opportunities and prepare for alternative instructional delivery methods.
From Monday, March 23 through Sunday, March 29, all course instruction will be conducted remotely, as a trial initiative. Students, please be patient and know that your professors will be in touch with you about how that will be implemented for each class. Also, remember that your DelVal email address will be the main source of communication. Please check it daily. For students that have a technology challenge regarding instruction online or remotely, please click Technology Access to let us know and we will be in communication with you.

During this period, we will monitor updated information from public health officials and assess conditions related to COVID-19 to inform our next steps. We will communicate our status, including any additional measures or change in plans, by Thursday, March 26.

As noted above, classes which are already in progress as online or remote courses will proceed as normal for the remainder of the semester.
CAMPUS LIFE
Our residence halls will remain open and dining services will be available to a limited number of pre-approved students. Pre-approved resident students are restricted from hosting guests who are not members of the DelVal community during this period. The Middle Atlantic Conference has decided to suspend competition for two weeks from March 16 – 30. Student athletes, please be patient and flexible. David Duda, athletic director, will be in touch with you regarding any resumption of practices or competition.
CAMPUS EVENTS
Beginning Saturday, March 14 and continuing through May 1, all external and University events that are open to the public are suspended. This includes the Job Fair and A-Day, among many others. This was a very difficult decision, especially considering the amount of planning and effort on the part of our students and our campus community. Our deep thanks to all who have worked so tirelessly all year on these and other events.

Individual daily admissions appointments will still be held. However, Accepted Students Day will be postponed. Admissions staff will reach out to our accepted students and offer alternatives. No decision has been made yet about events after May 1, including Commencement. We will address these events in a future communication once we are able to monitor public health in the coming weeks.
EMPLOYEES AND CAMPUS OPERATIONS
The campus will remain open and operational throughout this time. Administrative offices and services will be open. Our employees are extremely important to our campus operations, and are expected to report to work as usual, unless they become ill. If you become ill, please see the notes below.

Employees with high-risk factors should speak with their direct supervisor about the possibility of alternative work arrangements. Student employees should not report to work unless contacted by their supervisor.
La Salle University – Bucks County Center, Newtown Township
The university has been posting updates to a section of their website.
Holy Family University – Newtown Campus, Newtown Township
The university has been posting updates to a section of their website.