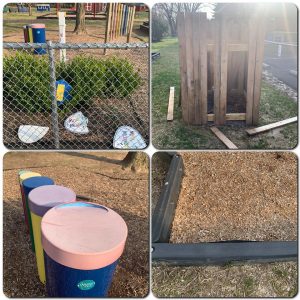 A nursery school's memorial playground was damaged recently.
Between last Wednesday and Sunday, the playground at Crossing Cooperative Nursery School in the 1200 block of Lord Sterling Road in the Washington Crossing section of Upper Makefield. The majority of the damage was to a section of the playground constructed as a memorial to a teacher who died of cancer, police said.
Investigators are seeking information on the vandalism and reviewing security cameras in the area.
Anyone with information has been asked to call police at 215-968-3020.