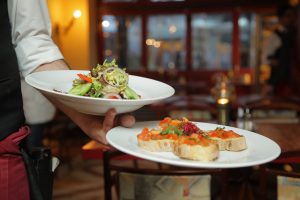 Visit Bucks County's third annual Restaurant Week is back, but shifting to online only.
The county tourism agency has shifted Visit Bucks County Restaurant Week to focus on promoting takeout and delivery options due to COVID-19 mitigation measures.
"In lieu of the annual Visit Bucks County Restaurant Week scheduled to take place April 26 through May 2 we are encouraging locals to order takeout and delivery to support the local hospitality industry as we focus on staying safe, healthy and at home," Visit Bucks County said in a statement.
Until diners can return to in-person meals, Visit Bucks County has encouraged residents to order to-go or delivery items from local eateries. To help, they have set up a website to promote the cause.
Diners who wish to post pictures of their meals on social media are encouraged to use the hashtag #EatInBucksCo.