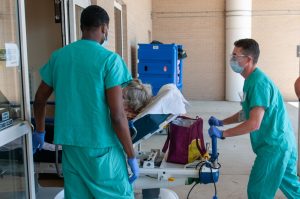 Six more older Bucks Countians with COVID-19 have died.
The older residents – three men and three women ages 78 to 91 – were all residing in close-living facilities.
The county said the average age of those with COVID-19 who have died has been 84.
With Saturday's announced deaths, the county reached 141, with just 61 in the past week, officials said.
The county reported 72 new positive COVID-19 cases, bringing the total to 2,541.
A total of 208 Bucks Countians were in the hospital with COVID-19 and 24 of them were in critical condition on ventilators.
In total, 571 patients have recovered.