By Emily Previti | PA Post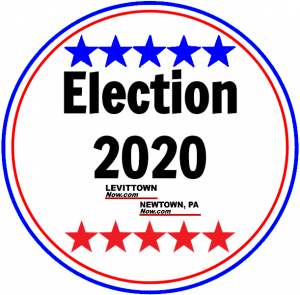 Voting rights groups filed a lawsuit late Monday seeking to give voters more time to return their ballots for the upcoming presidential primary.
Voters who request absentee and mail-in ballots before the May 26 deadline might receive them at different times due to "factors outside their control, such as variation in mail delivery schedules across the commonwealth or application processing [by] county elections boards," attorneys from the Public Interest Law Center allege in the 67-page document.
Voters could end up getting their ballots late enough that they'd feel compelled to deliver them in person to ensure they're counted – a health risk given the coronavirus pandemic, the suit contends, also noting about 10,000 voters faced that very scenario in Wisconsin a few weeks ago.
Plaintiffs include Disability Rights Pennsylvania, nonprofits SeniorLAW and Southeast Asian Mutual Assistance Associations Coalition, and visually impaired and senior voters.
They are asking the Pennsylvania Supreme Court to change the rules so that any absentee and mail-in ballot must be counted so long as the voter sends it by June 2 and counties get it by June 9.
Currently, voters have until May 26 to request an absentee or mail-in ballot and must return it by 8 p.m. June 2.
The lawsuit also notes the dramatic anticipated surge in mailed ballots and applications could delay processing.
Initially, state officials estimated an uptick of between 15 and 20 percent from the last presidential election because Pennsylvanians can vote by mail without an excuse for this year the first time.
Pennsylvania voters had requested 700,000 applications as of last week– more than four times the number requested for the 2016 primary – amid coronavirus-driven health concerns and encouragement by election officials.
PA Post is a digital-first, citizen-focused news organization that connects Pennsylvanians with accountability and deep-dive reporting.
---