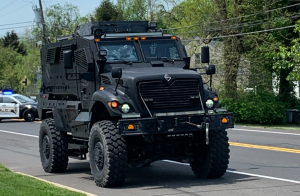 UPDATE: Police release details on man they are seeking
Officers rushed to Middletown Township's Langhorne section Friday afternoon as they attempted to arrest a man wanted by Newtown Township police.
The incident started in the area of Detective Christopher Jones Memorial Park on Maple Avenue early in the afternoon. Members of the multi-agency South Central Emergency Response Team were called to the area.
As of 2 p.m., additional officers in tactical gear were arriving to the scene. A command post had been set up outside the Langhorne Brewing Company, about a 1,500 feet from where neighbors said the activity was focused.
Joseph Bartorilla, Middletown police chief, said the man is wanted by the Newtown Township Police Department.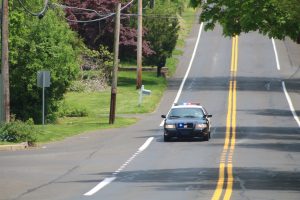 The wanted person resides in the area of the incident, which sits about a mile outside of Langhorne Borough, police said.
The chief said the incident is not a standoff but remained active as of 2:30 p.m.
West Maple Avenue was closed between Hawthorne Avenue and Alscot Lane.