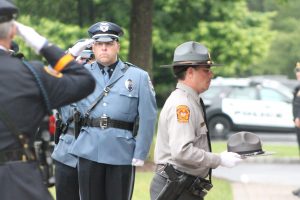 The annual Bucks County police memorial ceremony will be held virtually Monday evening.
The county-wide Blue Mass at St. Andrew's Catholic Church in Newtown Township will be live streamed on the church's website and a recording will later be posted by the Bucks County District Attorney's Office.
The annual ceremony usually features officers from around Bucks County and surrounding areas. Due to COVID-19, only one person from each agency will be invited to keep social distancing.
A total of 12 Bucks County officers have died in the line of duty.