By Dave Lemery | The Center Square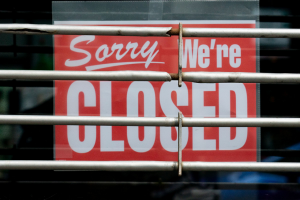 Pennsylvania was one of just 13 states that saw a spike in new jobless claims as the impact of the state's economic shutdown continues to drive unemployment filings even as the state begins to reopen, according to numbers released Thursday by the U.S. Department of Labor.
Another 69,000 residents filed for unemployment benefits during the week ending May 23, bringing the state's total during the 10 weeks of the coronavirus outbreak to more than 1.9 million. The number reflected an 11 percent increase from the previous week.
The state has begun to reopen segments of the economy, and many of those who filed for benefits in March and April may already be headed back to work. But the continued elevation of the new claims highlights the lasting effects of Gov. Tom Wolf's decision to halt virtually all nonessential economic activity in an effort to combat the spread of the virus.
Pennsylvania had just 15,439 unemployment claims the week ending March 14, before the state shutdowns began to sweep across the country. The May 23 numbers are still four times higher than the pre-shutdown tally.
Nationally, another 2 million Americans filed for unemployment benefits, bringing the total for the past 10 weeks to more than 40 million. Virginia had the biggest spike in claims with a 31 percent jump, and Washington state had the steepest drop with a 61 percent decline. California, as is the norm for the most populous state, had the most claims at more than 212,000.
An economic adviser to the Trump administration has predicted that the nation's unemployment rate will top 20 percent when numbers are released June 5, according to Politico. After June, the expectation is that unemployment rates will begin to trend back toward historic norms as the economy begins to recover, Kevin Hassett told CNN.
Whether the U.S. economy will rebound quickly once restrictions are fully lifted remains to be seen.
"The U.S. unemployment crisis will not stand in the way of a near-term economic recovery but is also unlikely to go away quickly," Goldman Sachs wrote Tuesday. "Although the uncertainty is unusually large, we still see the U.S. unemployment rate around 8% in late 2021, well above the levels in most other advanced economies."