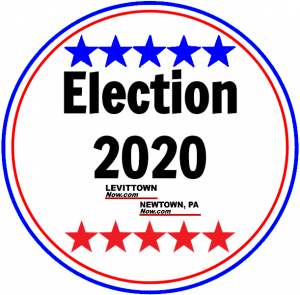 Tuesday, June 2 is primary election day across Pennsylvania.
Polls will be open from 7 a.m. to 8 p.m.
As a reminder, Tuesday is a closed primary, meaning only registered Democrats can vote for Democrats and registered Republicans can only vote for Republicans.
Voters will be casting their ballot for:
President
State Attorney General
State Auditor General
State Treasurer
Representative in Congress
State Senator (odd-numbered districts)
State Representative
Delegate and Alternate Delegate to the National Convention (Democratic and Republican)
According to the Pennsylvania Department of State, there were 201,250 Democrats, 185,664 Republicans, and 74,378 registered to no party or another affiliation in Bucks County as of May.
This year, Bucks County will be using new voting machines. Polling place staff will be able to instruct voters. The county has released a video with more information.
Those who received a vote-by-mail ballots and have not yet returned them can drop them off between 6 a.m. and 6 p.m. on election day in a secured and guarded box at these three locations:
The Lower Bucks Government Services Center, 7321 New Falls Road, Levittown
The Bucks County Administration Building, 55 E. Court St., Doylestown
The Upper Bucks Government Services Center, 261 California Road, Quakertown
Under state election law, voters are only permitted to place their own ballots in the boxes, and cannot bring ballots for relatives, friends or others. All mail-in ballots must be received by election officials by 8 p.m. Tuesday.
Voters also may bring their completed ballots to the Board of Elections office at the Administration Building in Doylestown until 8 p.m. on election day.
Due to the COVID-19 pandemic, voters and poll workers will have to wear masks. Accommodations will be made for those who refuse or medically can't wear them. (Read the full order)
CLICK HERE TO FIND YOUR POLLING PLACE
NO identification is needed to vote. The exception is if you are a first-time voter or this will be your first election in a new ward.
Problems at the polls? Contact the Bucks County Board of Elections at 215-348-6154.
Click here to see a sample ballot for Democrats in Bucks County.
Click here to see a sample ballot for Republicans in Bucks County.
The below candidate information has been provided through an extensive guide compiled by the League of Women Voters of Bucks County.
<iframe style="overflow: hidden;" src="http://www.vote411.org/widgets/widget-logo.html" width="202" height="288" frameborder="0"></iframe>

More on the candidates running for Congress:
Democrats:
Republicans: