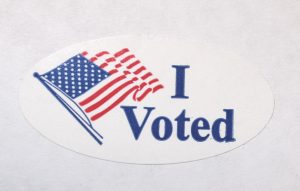 A last-minute decision by a Bucks County judge will allow some mail-in ballots to be accepted until next Tuesday.
On Tuesday afternoon, Bucks County Judge James McMaster ruled that the county can accept ballots postmarked by Monday, June 1 and received in the coming days.
The ruling followed an emergency petition to push the date that was filed by the county last week.
Before Tuesday's ruling, the mail-in ballots had to be received by the Board of Elections by 8 p.m. Tuesday. To assist with this process, the county set up drop-off boxes in the lower, central, and upper ends of the county.
Larry King, a county spokesperson, said 102,000 mail-in ballots were sent out and around 70,000 were returned leading up to Tuesday.
On Monday, Gov. Tom Wolf issued an executive order that gave Allegheny, Dauphin, Delaware, Erie, Montgomery, and Philadelphia an extra week to receive ballots as long as they were posted by Tuesday. The order covered counties that were under an disaster declaration related to rioting in recent days.