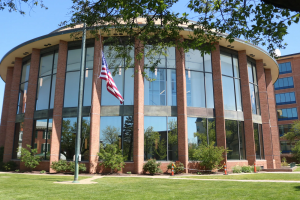 Bucks County has amended their hiring policies to provide "fair chance" and "equal pay" updates.
During Wednesday's Bucks County Commissioner's meeting, Solicitor Joe Khan outlined the plan to adjust their policies to to allow people with past criminal convictions to have a fair shot at getting a county job and also make sure people get a fair wage no matter their sex by not asking about previous salaries.
All three commissioners voted in favor of the policies.
Khan said the county would still be able to run background checks on job applicants and ask about previous criminal convictions to determine if they are the right fit for open positions.
"Fair chance" and "ban the box" policies have been expanding over the past few years. Philadelphia and Montgomery County both have implemented similar measures.
Khan said the change in policy would stop the county from missing out on "a lot of talent" who would be precluded under the previous policy. The county would have a better shot at reviewing a person's past crime, which can be years old and doesn't represent the person at this time, and hearing about rehabilitation efforts.
"All the people of this county should have a shot to work here and be part of it," Commissioner Chairperson Diane Ellis-Marseglia said.
The policies only apply to county government and not municipalities or businesses.