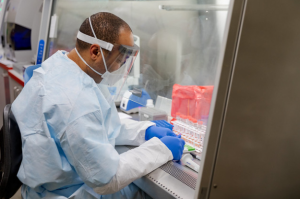 Bucks County's low COVID-19 case count continued Wednesday.
There were 11 new COVID-19 cases reported and six delayed cases that were no longer considered infectious were also submitted to the county health department.
Of the 17 cases reported Wednesday, eight were caught through household contacts, three were caught through health care settings, three were due to community spread, one was spread at a workplace, and two were unable to be interviewed by contact tracers immediately.
Two deaths of COVID-19 patients were reported. One was a 102-year-old woman and a 90-year-old woman. One woman died in April and the other last week. Both had underlying health conditions and were long-term care residents, county officials said.
As of Wednesday night, 80 Bucks Countians were in local hospitals and 15 were in critical condition on ventilators.
Since the pandemic began, there have been 5,166 confirmed COVID-19 cases, 496 deaths, and 2,510 recoveries.