Newtown Township police are investigating a series of vandalism incidents that took place during June and July, according to a statement issued on Monday.
Among the locations targeted by the teens were Council Rock High School, A Child's World, Meglio's Pizza, and Goodnoe Elementary School in the township, police said.
The three cases involved the use of fireworks, which were ignited inside trash cans or dumpsters, police said.
The fireworks explosions led to small fires and led to a response from the Newtown Fire Association to put out the flames, police said.
A key piece of evidence in the investigation is a surveillance images captured on the evening of Thursday, June 29 at A Child's World. Police released the images on Monday.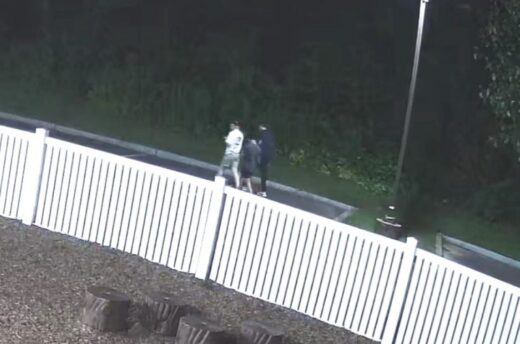 The footage reveals six male juveniles as the potential suspects.
Newtown Township police are seeking the public's assistance in identifying the teens. Those with information are urged to reach out to the Newtown Township Police Department by submitted information via the "SUBMIT A TIP" button.