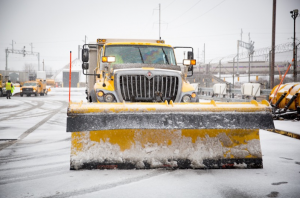 It won't be much, but forecasters are calling for some snow this weekend.
The National Weather Service is forecasting a dusting to an inch of snow in Lower Bucks County. The snow chance will occur Saturday afternoon and could last through Sunday afternoon.
Forecasters warned that a slight track further north for the storm could result in higher snow totals for the area.
PennDOT road crews were spotted putting brine on the Newtown Bypass and Route 413 in advance of the storm.