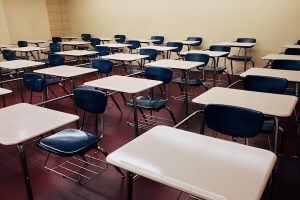 All schools will remain closed for the remainder of the 2019 to 2020 academic year, Gov. Tom Wolf announced Thursday morning.
The governor's office said the decision to keep schools closed was made after speaking with Secretary of Health Dr. Rachel Levine and Secretary of Education Pedro Rivera. Schools have been closed since mid-March as the COVID-19 outbreak began to spread.
"We must continue our efforts to mitigate the spread of the virus during this national crisis," Wolf said. "This was not an easy decision but closing schools until the end of the academic year is in the best interest of our students, school employees and families."
"While the rapidly evolving COVID-19 pandemic and its mitigation efforts have created uncertainty in our schools and communities, today's action to close schools for the remainder of the academic year provides school communities with predictability and understanding of the conditions under which they'll be operating and serving students," Rivera said. "As schools and communities adapt to the prolonged school closure, PDE (Pennsylvania Department of Education) will continue to work with our state, educational, and business and nonprofit partners to meet the needs of students."
Despite the announcement of the closure, schools can continue distance learning operations and providing meals for students.
The state Department of Education has gained additional resources to help schools with distancing learning at no cost.
All state Department of Education early learning program classrooms, including those for Pre-K Counts, Head Start Supplemental Assistance Program (HSSAP) and Preschool Early Intervention, will remain closed.
As of Thursday, school districts will be permitted to begin summer programming on the day after their academic calendar year ends. However, Rivera stated that any reopening would be contingent on public health guidance provided by the secretary of health and stay-at-home orders issued by the governor.
State officials have released guidance to school communities. The guidance information is available at education.pa.gov/COVID19.