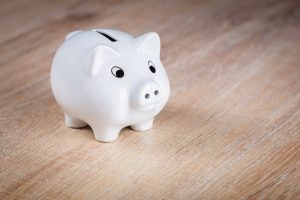 With COVID-19 mitigation efforts and closures wrecking havoc on the economy, many Bucks Countians are concerned about paying bills that are piling up.
The nonprofit Credit Counseling Center, which has offices in Doylestown, Levittown, and Northampton, has remained open, even though the staff is operating remotely.
The organization is offering counseling services for those worrying about paying their mortgage, utility, credit cards, and other bills due to the COVID-19 crisis.
The Credit Counseling Center's certified financial counselors offered the following recommendations:
Be proactive and call your lender if you've lost income – mortgage and credit cards companies, and other loans. Be patient – it may take a while before you get through.
Revise your budget and develop a plan that will get you through this uncertainty.
Review your spending priorities and eliminate non-essentials.
"Credit Counseling Center helps people organize their finances in times of crisis and helps them establish a new budget," said Joan Reading, executive director of Credit Counseling Service. "Having a game plan in place helps with relieving stress and fosters peace of mind."
The Credit Counseling Center laid out some topics for people to strategize about:
which bills to pay first
mortgage issues
credit card concerns
bankruptcy questions
student loan payments
budget review and emergency budget planning
"We echo the Pennsylvania Department of Labor's message to contact, ask and explain when it comes to dealing with lenders, if you anticipate being delinquent with your bill," Reading said.
The advice further adds that residents should contact the lender, credit card company, or utility company; explain how COVID-19 has affected you financially; and ask your lender to consider hardship options due to loss of income.
"According to a recent report by NBC, requests to delay mortgage payments have jumped nearly 2,000 percent as borrowers seek relief during the Coronavirus outbreak NBC," Reading said. "You must contact your lender directly. Credit Counseling Center can help with this, as well as provide guidance in gathering information for loan modifications."
The Credit Counseling Center can be contacted by calling 215-348-8003, emailing contact@ccc-credit.com, and visiting their website.