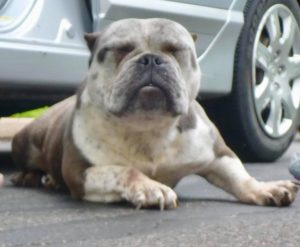 Police are seeking information on a vehicle with a driver that appears to have abandoned a pooch.
The female English bulldog mix was found around 4:35 p.m. on Saturday, April 25 in the area of Taylorsville Road and Heritage Hills Drive in Upper Makefield. The pooch had several injuries and appeared to be abandoned, police said.
Investigators identified a silver Cadillac SRX or XT5 crossover SUV with New Jersey plates as the vehicle suspected of being involving in leaving the dog. The person of interest was reported to be a male.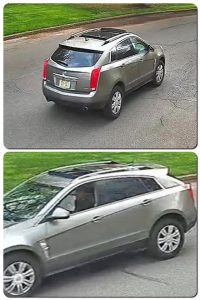 Police said they were unable to identify the vehicle's license plate number.
The Bucks County SPCA has named the abandoned dog Flower. Police said the dog is on the road to recovery.
The local SPCA is offering a $2,000 reward for information leading to the arrest and conviction of the person responsible.
Anyone with information has been asked to call police 215-968-3020 or message them on Facebook.